My friends and I had big plans to enjoy the beautiful spring weather we'd been having as of late with a picnic. We were gonna bring lemonade, fruits, cheese and make smoothies! We all planned on inviting our boys, and engaging in stimulating intellectual conversation. However, we all know you can plan a pretty picnic but you can't predict the weather! Actually, the weather was fine, but we forgot to extend invites to all our male significant others except Kelly's, purchase the healthy foods and not just talk shit but alas, we looked great doing it!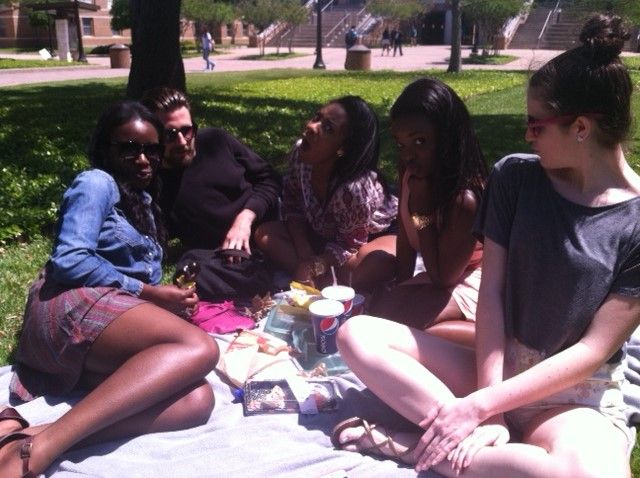 I think I was flashing the girls?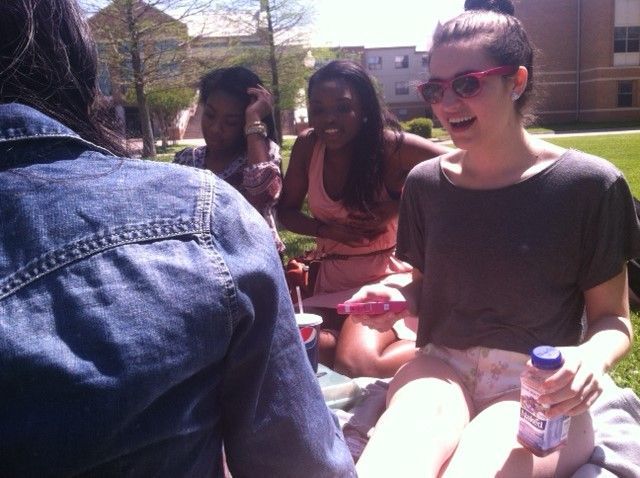 Gone with the wind fabulous, honey!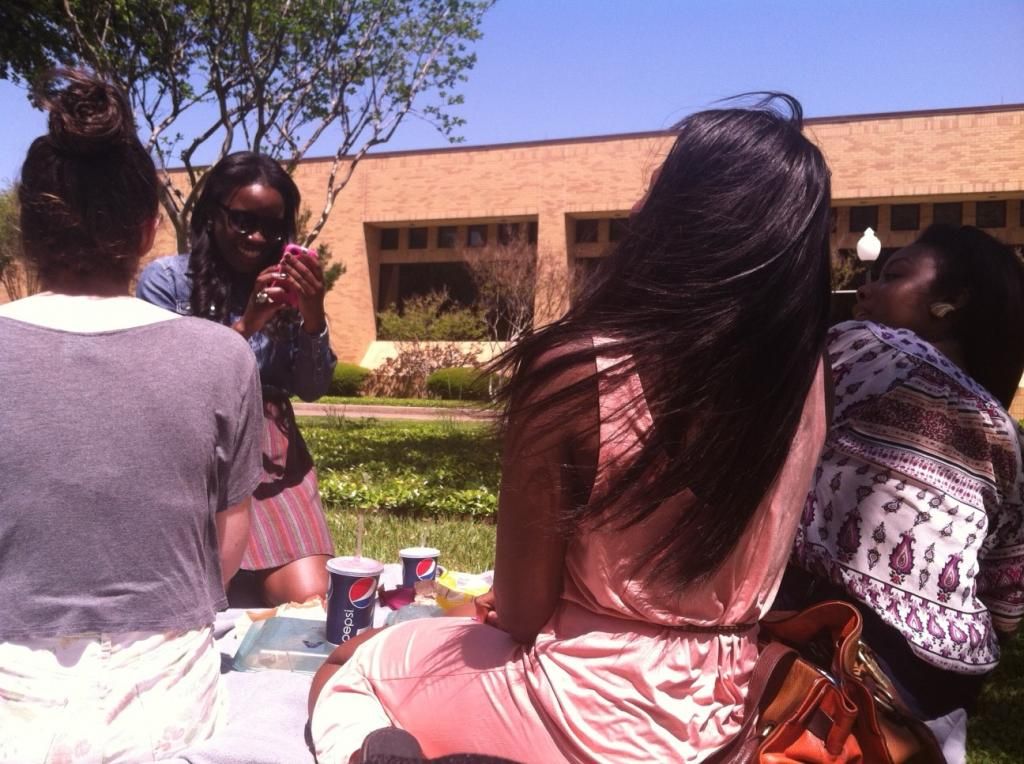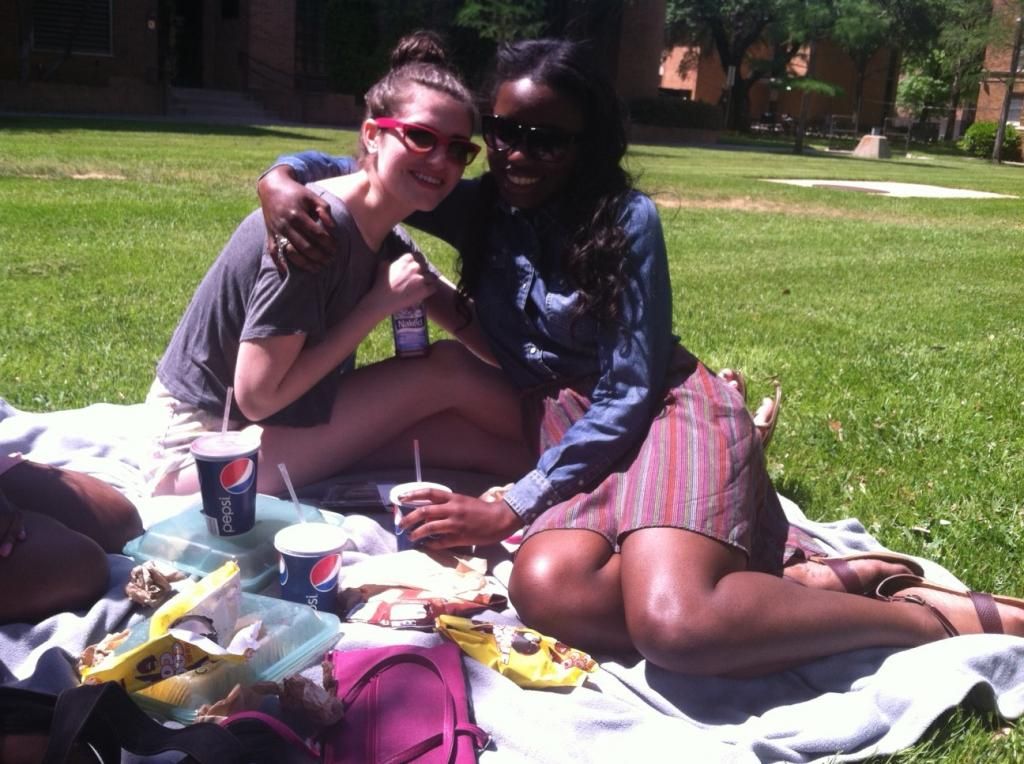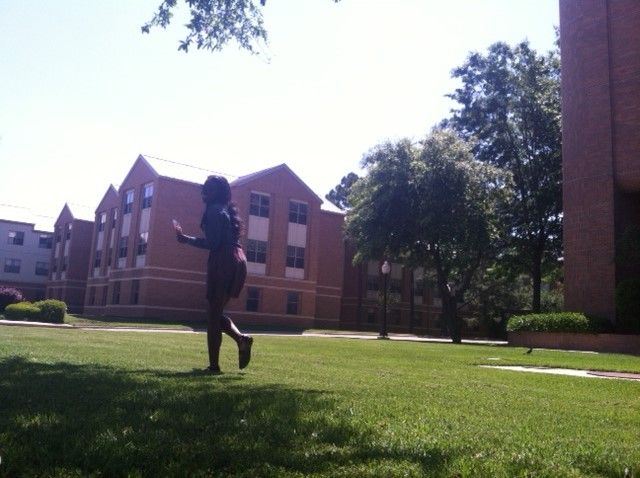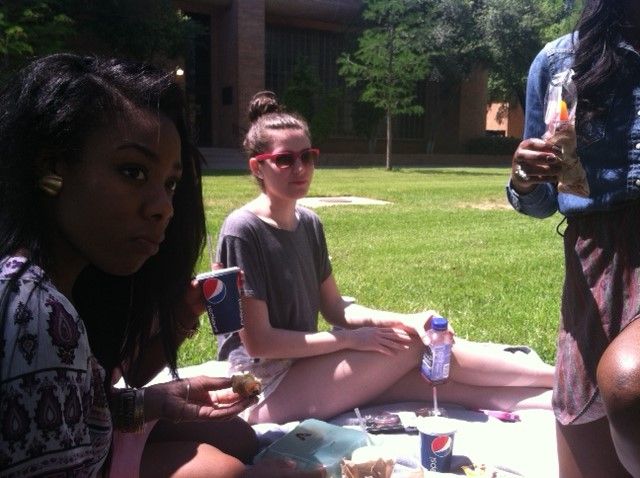 I really like sushi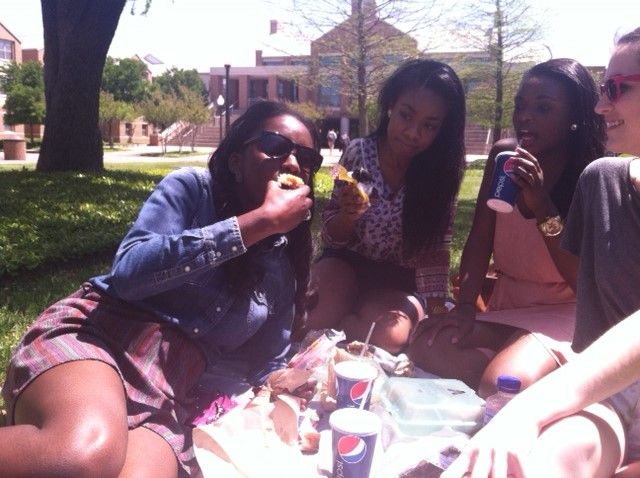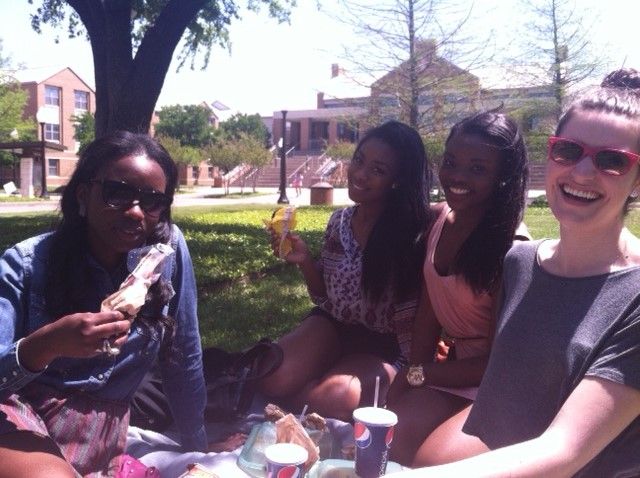 Wait, what did you say?



SHUT UP!